What we do
Etanova offers Information Technology services for organizations searching to obtain high quality products without burning cash. This goal has been achieved by a unique combination of hard work, talent and divine blessing (we don't believe in luck!). Etanova is a Vancouver based company with an IT office in Oradea. Our Canadian / Western based heritage gives us a solid foundation in project architecture and software engineering best practices. Our Oradea based office allows us to maximize value for money through outsourcing to a team of skilled IT developers.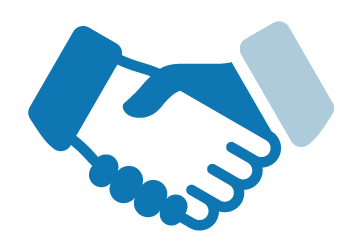 Business as usual is boring. Life is about more than mutually agreed upon contracts for services provided. When we start a new project, we also begin a new partnership and a new relationship. We really want to see your project succeed, and we want to take pride in successfully completed work! Considering this, it comes natural that we have adopted the following core values.
Values & Principles
Accessibility
Email reply time is less than 24 hours, but usually within a few hours.
Phone accessible during regular business hours in Europe and North America.
Integrity
We don't take more work then we can handle. All companies have their limits and we recognize ours.
We make quality products. Our standards for quality services are usually higher than that of our clients.
We don't waste your money. We refine business processes to work more efficiently. We utilize existing technologies that can help us so we don't have to develop something that has already been created.
Reliability
We satisfy your project milestone deadlines (regardless of whose dog died or whose laptop won't turn on, etc.)
We identify problems before they happen, with careful risk management as part of our Business Analysis service.
Teamwork
Creative and quality products are achieved from brainstorming in a team, to break complicated problems into simpler ones.
As team with diverse skill sets, we don't take ourselves too seriously. We learn from one another and teach each another.
Client Complimentary Services
SSH and SFTP Access
Access your project at anytime using a secured SSH or SFTP connection. Regardless whether the project is in development or production, our clients have direct access to project resources at all times in order to review, modify or to retrieve data.
Automated Multi-Level Project Backups
In case of server or datacenter hardware failure, a natural disaster, or human error, Etanova ensures that projects remain safe through an automated multi-level backup system. Projects are backed up at multiple geographically separated datacenters. First, source code required to build your project from scratch is stored on Git. Second, automated snapshots of live projects are taken and backed up in a remote datacenter. Third, the backed up snapshots are then stored with Amazon Glacier for an independent backup service.
Issue Tracking & Ticketing System
Ensure that your project operates exactly as intended by communicating routine issues on Etanova's issue tracking & ticketing system. Use the system to submit requests for new features or to outline bugs that need to be fixed. Using a web based dashboard provided by the system, clients can monitor all submitted issues and their status.
Flexible Payment Solutions
Making payments for services is easy and flexible with Etanova's invoicing system. Receive invoices by e-mail and pay online through a major credit card, PayPal or INTERAC e-Transfer. Payments are also accepted via wire transfer which can also be setup using the information provided by the invoicing system.
Internal Private Network
Git Version Control System
Etanova uses Git as a version control system that records every change made for a project to a project repository. This allows a team of developers to work on a single project by pushing their individual contributions to the repository. It also ensures that once features are implemented they can never be lost as everything pushed to the repository is timestamped and stored in a persistent manner.
Internal Wiki
Our internal wiki provides articles and tutorials for all routine tasks so that developers can spend more time coding projects instead of learning how to perform routine procedures such as installing software, setting up frameworks or familiarizing themselves with particular technologies. Our internal wiki already provides step-by-step instructions for these things, and is in constant revision as Etanova expands its knowledge base.
Time Tracking Project Management
Etanova meets project budgets and deadlines because we actively monitor hours spent in the development process. Bottlenecks are identified and resolved quickly to effectively eliminate project risks. This also allows us to identify the strengths and weaknesses of developers to ensure high standards for services delivered.
Virtual Private Network
A secure virtual private network (VPN) allows developers to have instant connection to company resources at any place with an internet connection regardless of their physical location. Resources and projects are kept separate from the public domain and cannot be accessed without a valid VPN certificate.
Romania Camp Project
At our core we believe that individuals need to be a blessing in their environment. Since Etanova has setup our main office in our Romania to provide value-for-money we do our best to have a positive impact in people's lives in the surrounding area. Etanova is involved in working with children and youth in rural country areas by sponsoring academic workshops and organizing summer camps in partnership with Christian organizations. Here is a video offering a summary of the camp we sponsored in 2014. Please contact us if you would like more information about this.